by: Kayla Manz
On December 13, 2018 Netflix released the film Birdbox to its customers, starring Sandra Bullock, who plays Malorie Hayes. In the film she makes a dangerous journey across a river with two children while blindfolded in order to safely live out the rest of their lives. Bullock got a lot of press and attention for playing the lead role, however it seemed that the general public forgot about her past success in other films. Sandra Bullock is a name that most people will recognize because she has had so much success in the film industry. She has not worked her whole career to be known as "the Birdbox lady." Since people seem to keep forgetting about Sandra Bullock and her accomplished acting career prior to the release of this film, here are ten reasons on why you should have heard of her before Birdbox:
1) Sandra Bullock has acted in over 50 feature films
The list of films she has taken part in, could go on for days. Some of her most notable films include: The Proposal, The Blind Side, Miss Congeniality, Gravity, Ocean's Eight, The Heat, Two Weeks Notice and The Lake House.
2) She won an Oscar for best performance by an actress in a leading role (The Blind Side)
3) She also won a Golden Globe award for Best Performance by an Actress in a Motion Picture – Drama (The Blind Side)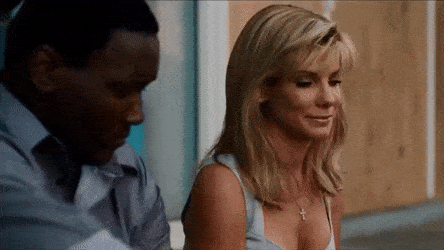 In The Blind Side, Sandra Bullock played Leigh Anne Tuohy which won her these two prestigious awards. This film is based on a true story and Bullock took on and embodied Tuohy's character with nothing but grace and honor. Taking on a role that is based on a living breathing person adds pressure to the actor because there is a higher standard that he/she has to meet. Bullock put in the time and energy to truly learn the role, and the success she has had (these two awards as proof) is evidence of her work.
4) She got her first role in Hangmen which was released in 1987
We are currently in the year 2019 and Sandra Bullock acted in her first film in 1987…. This means she has been acting for 19 years now. 19 YEARS!!!!! She continuously puts out diverse and amazing movies and it doesn't seem like anyone or anything is going to stop her. This is good news for all the Sandra Bullock lovers because this means we are not done seeing her onscreen!!
5) Not only has she acted in films but she also has written, directed and produced them
6) She founded her own production company called Fortis Films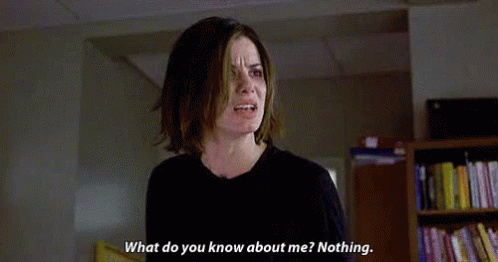 Along with being credited with acting, Sandra Bullock is also responsible for producing and directing films as well. Films she has produced include: Miss Congeniality, Two Weeks Notice, All About Steve and Ocean's Eight. In addition to producing she also started her own production company around 1995/1996. She writes, directs, acts and produces… Is there anything she CAN'T do?!
7) In 2014 she was named Forbes' highest paid actress
8) In 2015 she was voted by People magazine as the most beautiful woman
Along with her Academy awards, Bullock has landed herself on other notable lists. Being the highest paid actress certainly doesn't come easy, and it just goes to show how many movies she has acted in, in order to receive this honor. In the following year she was voted as the world's most beautiful woman by People magazine. Since this is such a huge accomplishment, it would be very difficult to not know of Sandra Bullock after this. This accomplishment really just speaks for itself, wouldn't you say?
9) She is very versatile in her acting career
10) On March 25, 2005 she was inducted to the Hollywood walk of fame
Sandra Bullock has acted in comedies, dramas, thrillers, and romance films. She plays many different roles and rocks each one of them. No role is too hard for her and she is so diverse in her acting career that if the audience is meant to laugh, she will make you laugh and if you are meant to cry, she will make you cry. Being as famous and talented as she is, she finally got her star on the Hollywood walk of fame in 2005. This in itself is a huge accomplishment, along with everything else in her life that she has achieved. I mean her name is cemented in Hollywood history, along with many other notable and legendary celebrities who also hold a certain importance within society. So if you hadn't known about Sandra Bullock and her accomplishments before Birdbox, I sure hope you know about them now.