By: Prerna Venner
On May 14th of this year, the last episode of Seinfeld will turn 20. First airing on July 5, 1989, Seinfeld ran for 9 seasons with 180 episodes. Having one of the most lasting influences on television and pop culture, Seinfeld references are still some of the most commonly used, from the Puffy Shirt to the Marble Rye. And as a Festivus enthusiast, here are a few instances where I felt this self-proclaimed "show about nothing" was right about everything.
1. George on the importance of sleep.
2. Thoughts on person accomplishment.
3. On juggling friendships.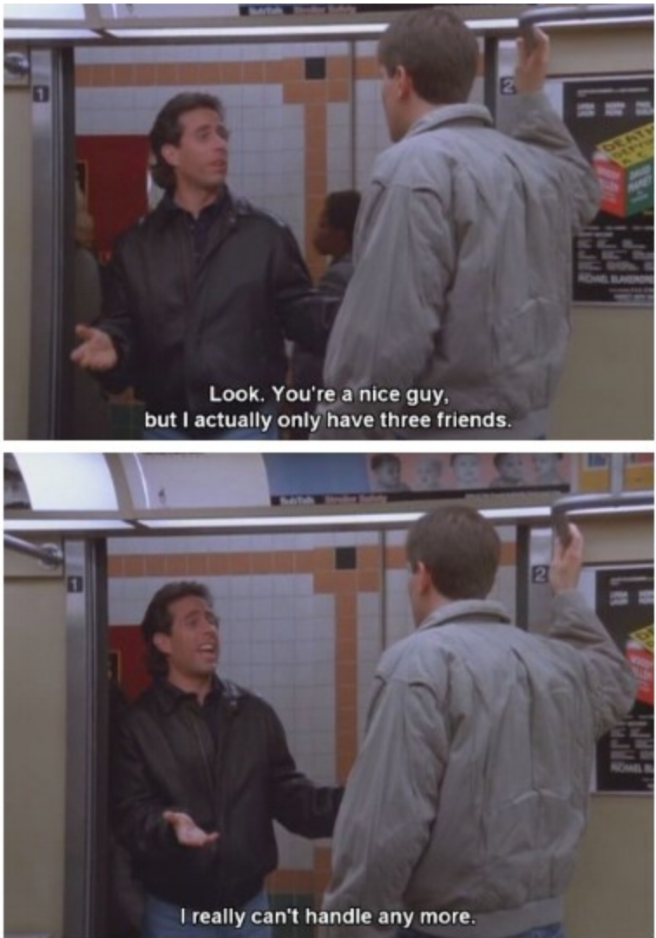 4. Congested Public Transportation.
5. When you're reeeeeeally hungry.
6. Finding the motivation to get things done.
7. Finally, on 2017.