By: Jane Han
1. Chewing Gum's creator/writer and star is Michaela Coel, who adapted the show from her award-winning one-woman play Chewing Gum Dreams. Both the play and the show are based loosely on her own life experiences as a British black woman.
2. There are only 6 episodes, yet the show magically is able to address a variety of topics, including religion, losing your virginity, drugs, sexuality, and class.
3. It's FUNNY.
4. Tracey, the main character, defies traditional stereotypes of hypersexualized black women. Tracey is super awkward, grew up in a socially conservative Pentacostal Christian household, and her goal in the show is to lose her virginity.
5. Tracey likes to break the fourth wall to tell us what's going on, which is thoroughly enjoyable.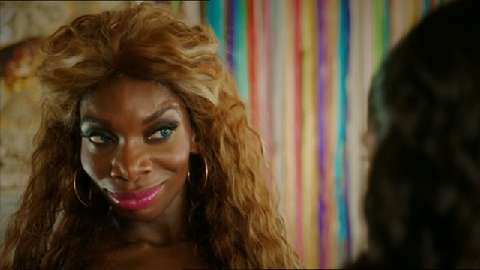 6. Tracey's facial expressions.
7. The show explodes with color and spirit, especially in its portrayal of poorer living communities.
8. The one-liners are absolutely killer.
9. Because it's just a great show, duh.