While you're consuming copious amounts of Turkey or Tofurky this Thanksgiving, the EyeCandy Officers just want to show appreciation for a couple pieces of media we love to consume.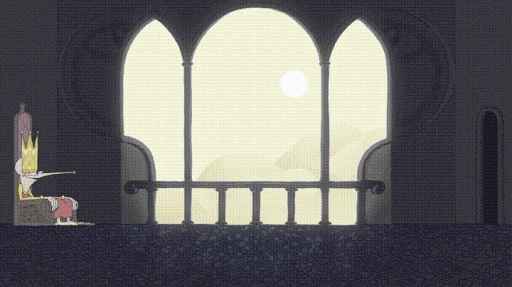 Double King by Felix Colgrave
If you have a spare ten minutes this Thanksgiving break, I highly recommend sitting down and giving Double King by Felix Colgrave a watch. This spectacular short animation follows an odd creature whose only goal in existing is to accrue more and more crowns by any means necessary. The short film is constantly teetering between humorous visual gags and the odd occasional act of violent regicide. I've given Colgrave's Double King, The Elephant's Garden, and Fever the Ghost's music video for Source tons of watches apiece just to see his unique visual style. Spend your Thanksgiving hanging out with this terrifying creature.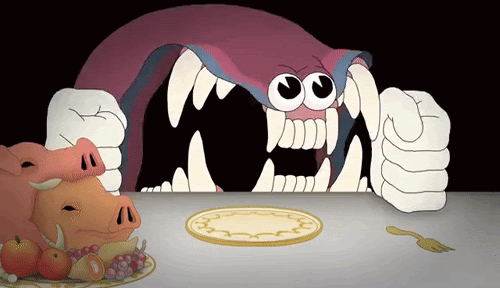 -Ben
Rilakkuma and Kaoru on Netflix
"The perfect show doesn't exi-". That's what you'll be left saying after watching season 1 of Rilakkuma and Kaoru on Netflix. Undoubtedly the softiest, cutiest, most babiest of their stop motion (!!) selections, this 13-episode slice of heaven warms my heart like nothing else and kicks my seasonal depression (momentarily) to the curb. If cute food, soft critters, and relatable, but not horrifyingly triggering, life issues are your thing – this show is for you!! My personal favorite thing is its loose narrative which lets me drop in and out of episodes as my workload/festivity weekend demands, and its soothing little kiddy tunes remind me of a beautiful time before I paid rent and knew what taxes were….ahhhhh… Did I mention it's the perfect show for taurus/cancer/libra placements? Well, it is. Go watch it. And count down the days with me 'til season 2. (Coming 2020!!)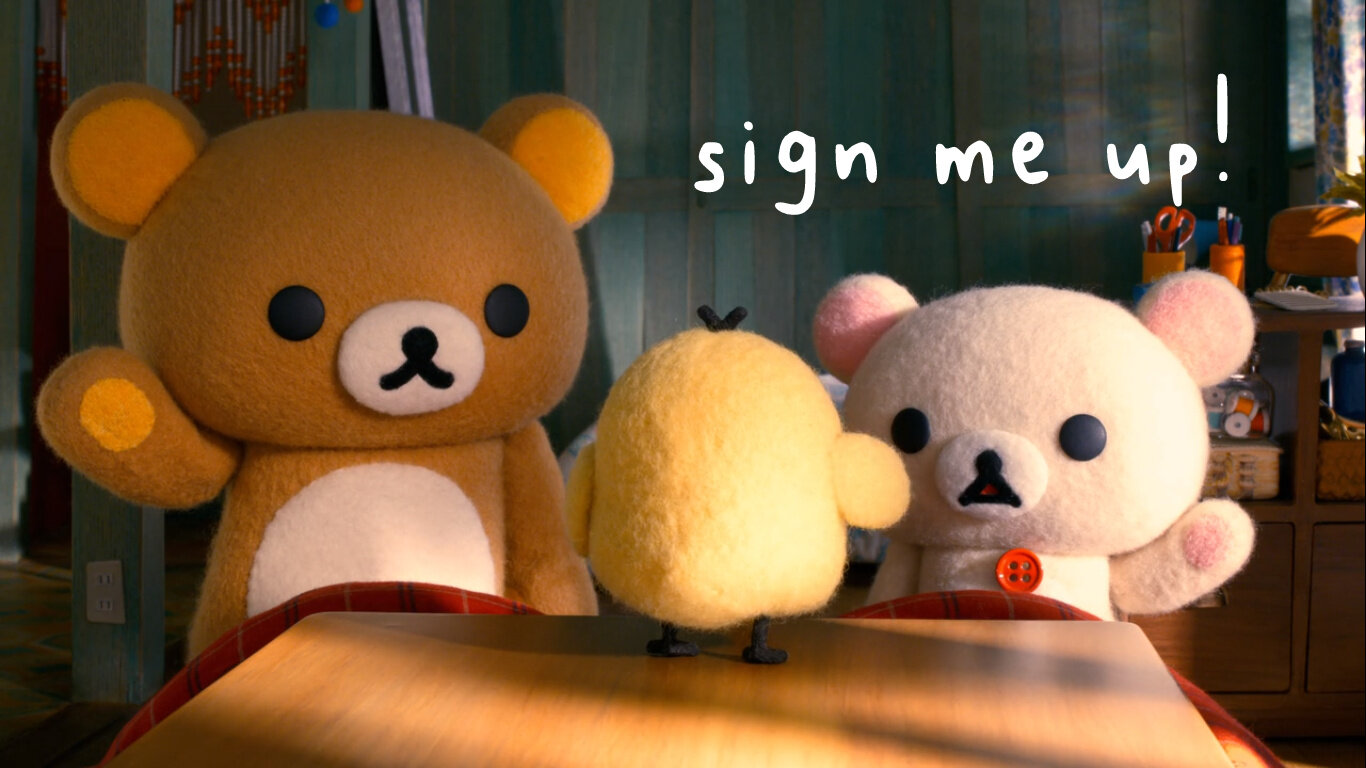 Spotify's Vertical Videos
Do you love music videos but have an increasingly short attention span as a result of too much time spent on your phone? Same. Thankfully, Spotify now caters directly to you. A lot of recent songs released on Spotify are accompanied with short videos that give a particular vibe to the track. I recommend checking out your favorite tunes this season to see if you can get the immediate gratification of a video through your phone screen— now there's no need to take the 2 seconds navigate to the YouTube app for visual stimulation. What's better, you can watch them quickly at the Thanksgiving dinner table while your uncle goes on and on about the state of this country. Enjoy!
-Audrey
Country Music
I like it a lot. A year ago, I never thought I'd say that, and I don't think I'm the type that would be welcomed into the country music scene, but it's quickly become a favorite. I love the humble instrumentations, easy lyrics, and rough-around-the-edges vocals that yearn for lovers and forgotten hometowns. It's simple and raw and works for good days and bad days too. Pretty much any track by Townes Van Zandt makes me want to cry, but throw on some George Jones and I'm wishing I knew how to square dance. To the outlaws, the psychedelic cowboys, and all the honky-tonks with tears in their beers- I'm grateful for ya!
-Sequoia
Buzzfeed Violet's Youtube Channel
This Youtube channel is one of the first times that I saw women like me, dorky, imperfect, silly women, represented. In its hay day, around 2015, this channel was run by Buzzfeed Video Producers that essentially played themselves in little skits. There was Ashly, Quinta, Ella, and Sara (who I related to the most). To me, these women are comedic geniuses and served me with aesthetically pleasing, cute short films that got me through the boring hours between school and my 4:30pm shift at Baskin Robbins during my Senior Year of high school. My favorite videos are "The Struggles of Being an Old Soul", "Coming Out", "Mistaken For an Employee", and "Signs You Found a Real Friend". If you like the combination of diversity, laughs, realness, and something to kill the loneliness, this channel is perfect for you! It makes complicated life stuff feel simple and cute. These little episodes are perfect for a girl struggling, and girl, we all are, so check them out!
-❤️ Chuckie