By: Shannon McCauley
We might have thrown all their tea in the Boston harbor during the Revolutionary War, but in the television world America is fiending for all things British. Adapting UK shows for American screens is a subcategory of television unto itself, running the gamut from reality television to award-winning dramatic series. Shameless, House of Cards, and American Idol are a few examples of wildly successful adaptations, whereas the American Broadchurch – Gracepoint – was cancelled after one season, and The Great British Bake Off has been adapted twice now for American television, with middling results.
Why do some adaptations do better than their British prototype, while others crash and burn from the get-go? Let's look at two examples of both good and bad adaptations: The Office and Skins, respectively. If you compare the UK and US pilots from both of these series, the adaptation is nearly shot-for-shot identical to its original. With Skins, this led to 42 minutes of embarrassment, but The Office is even funnier in its second form. There are two reasons for this: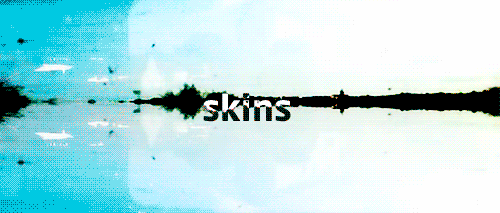 Originally posted by whatevurfloatsyourboat
#1: The Actors. When it comes down to it, the cast of teenagers on the American Skins had none of the charisma or chemistry of their British predecessors. They were unmemorable individually, and almost completely indistinguishable as a group. In the UK version of The Office, it's clear Ricky Gervais' David Brent is the brightest star, but the American reboot established not only a goofy boss in Michael Scott, but an indelibly ridiculous secondary character in Dwight Schrute.
#2: The Culture. By almost completely replicating the dialogue and story arc from Skins in its American iteration, the show did itself a huge disservice in the authenticity department. The party scene for British teens is wildly different than their American cousins. While both casts of characters engage in underage drinking during the show, the UK show is informed by pub culture and the Bristolian clubbing scene. The American show lacks our country's puritanical influence on booze, and the fact that it takes place in Baltimore (where alcohol is only available at ABC stores) means nothing to the story. A small corporation that sells paper out of an office, however, is bland enough to be culturally translatable, and all of the characters' choices hold up when moving from the English version to the American edition.
US television executives won't stop adapting UK shows any time soon. But making a hit stateside with British goods isn't an easy shortcut, and a successful swap requires more than changing accents, it requires flexibility with both content and form. Here's hoping they don't try to pull an American Downton Abbey on us any time soon.